After months of waiting, Treasury has finally launched M-Akiba, a simple way to buy government bonds using mobile money. This is fantastic news especially for those of us who:
Are millennials with no inclination for bureaucracy.  The traditional process of buying government instruments involves a lengthy and tiring account opening process at the Central Bank. A few years ago, I went through the process with an aim of writing about it and encouraging others to, and it was so discouraging, I did not think it was worth encouraging anyone to do.  A mobile solution is perfect.
Are only able to save and invest small amounts of money. In the past, the minimum you could invest in government instruments was Kshs 50,000 with increments of Kshs 50,000. For most of us, setting aside Kshs 50,000 takes a couple of months, and it is easy to spend the savings on other things. M-Akiba has reduced that minimum to Kshs 3,000 and increments of Kshs 500.
Is M-Akiba a good way to invest your money?
Because of the rate of return (10% yearly), some people feel that it is not a wise way to invest long term. I however think that government instruments should be part of your investment portfolio mix, to balance your risks. It is also a  a good way to build savings over time. This is especially true if you then re-invest the interest that you receive.
Secondly, because the interest (specifically on M-Akiba) is tax exempt, the actual return from the investment is much higher than say, dividends, which are subject to a 15% witholding tax, or other income that is subject to as much as 30% income tax.  That said,
What are the risks of buying a government instrument?
Government instruments are considered to be "risk free" by finance gurus. This is mainly because apart from a few exceptions, governments have always met their obligations – they always pay back. The second risk is that poor management of public money can sometimes result to astronomical inflation rates, which would then wipe out all your returns  – this happened in the early 90s.
That said, government instruments are still safer than most investments, because by the time the above two scenarios happen, the country's economy is so bad, no other investment would be performing.
How to buy bonds via M-Akiba
For the pilot phase, the government is seeking to raise Kshs 150 million over 3 weeks, starting the 23rd of March. You can register and apply by dialing *889# from either Safaricom and Airtel. (note: I tried this, only to get a "service is not available" error, I shall update the post once I get through). 
Update (24/03/2017): I managed to successfully place an application on M Pesa, seems the capacity issues they experienced on the first day have been resolved.
Applying does not guarantee allocation though, allocations will be done on a "first come, first served basis". That said, this is a pilot phase, in Q3 the government intends to issue a second bond to raise a much larger amount.
Can you get your cash back before 3 years are over?
As stated above, the bond issue is for a 3 year period, meaning that you will get your interest payments every 6 months, and your investment (principal) after 3 years. However, the bond will be traded in the Nairobi Stock Exchange just like the other government bonds, and should you wish to cash out before then, you can always sell it at the NSE.
Update: How much does it cost to lodge an application?
Thanks to Michael Kimani, we now have the transaction costs for using M Pesa and Airtel Money to invest.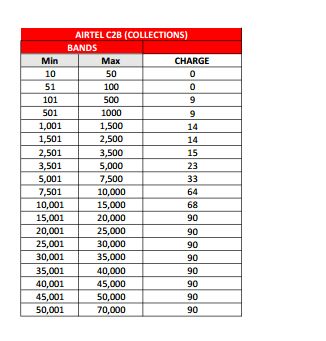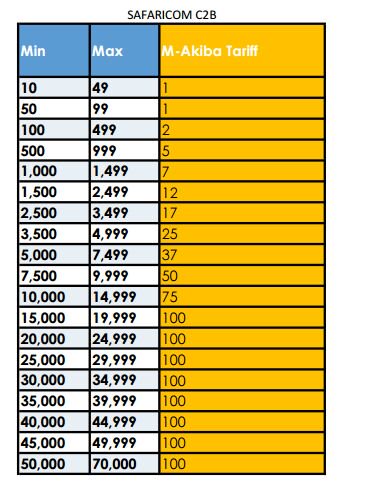 In conclusion, despite my concerns about government borrowing and how the current government is handling public finances, I think it is good that there are more avenues for ordinary Kenyans to save their money ,and earn an interest. By the way, this is yet another first for Kenya.